Cloud, Data & IT Support.
Software Consulting that Grows with You.
Reinventing productivity is key to your business success.
Cloud, data and software

consulting firm helping businesses reinvent their productivity through software and technology.
Reintivity is a technology solutions firm that has been helping businesses reach their full potential since 2013. Our developers and administrators build custom software solutions for start-up, scale-up and mid-market clients.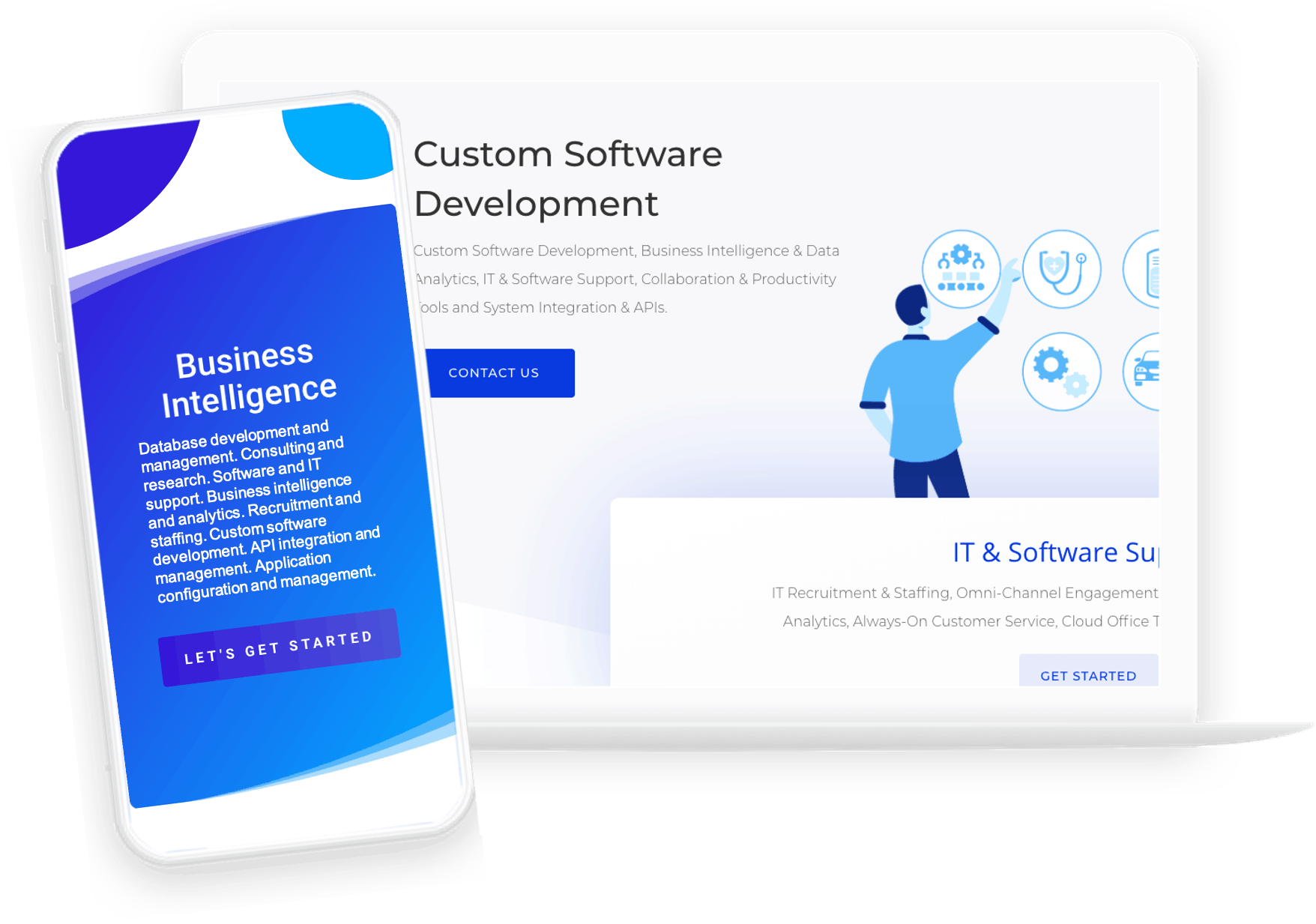 Learn More About Reintivity.
Phenomenal job while working as a technical contractor. He was able to develop full end-to-end solutions using Microsoft SQL technologies with minimal direction. He was able to effectively interact with business users to gather requirements, build a scope, and deliver the final product in a timely fashion. Not only did he do an exceptional job with the projects he was assigned to, he went above and beyond and hosted MS SQL classes covering various topics for my staff.
I had the pleasure of working with the consultant when he was a technology consultant for a managed care entity that was bringing up its systems to report data to the state and conduct healthcare analytics. I knew when he contacted me that he had always first thought things through as he was consistently both clear and methodical in his presentation. He was always quick to grasp new information and often times ended up helping me to figure out problems in our state technology systems. His technical skills seemed very strong. He was always very positive and a pleasure to work with. I always enjoyed interacting with him. I highly recommend the consultant.
Applied Leadership and Technical Skills are the best words to describe him. He has a talent for looking at extremely complex challenges, designing solutions that are both effective and economical and implementing solutions while ensuring that everyone learns from the process. He is also a pro at uncovering hidden value in others. Hire his team to do a project, and he is going to deliver several options you never thought were possible. He exceeds expectations in everything that he does for his clients, his staff and his employer.
















LET'S GET STARTED.
Ready to Make a Real Change? Let's Build this Thing Together!
Reintivity Solutions would like to say "thank you" to all of the businesses that stopped by our booth at this year's Annual Quad County Golf Classic Scholarship Fundraiser at the Tamarack Golf Club in Naperville, IL. At Reintivity, we are committed to helping...
Multi-Factor Authentication (MFA) is an authentication form that contains a layered approach to securing access whereby the system requires a user to present a combination of two or more different authenticators to verify a user's identity for login. This is part of a...
Let's Talk About Your Business Needs.
Do you need scaleable technology support, project management or custom software development? We will be glad to answer all your questions as well as estimate any project of yours.
Bigger than you need right now?
Start with Reintivity Essentials

.