Custom Software Development.
Web, Mobile & SaaS Software Development.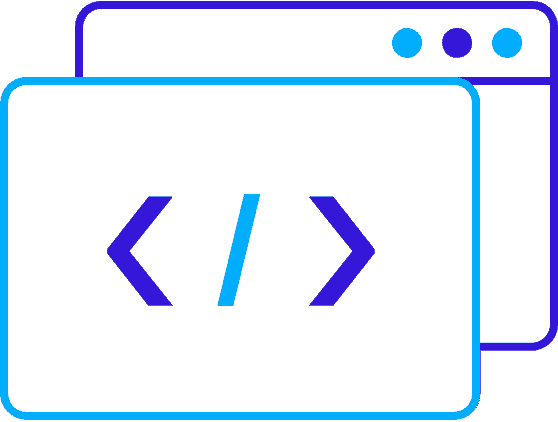 Custom Business Software.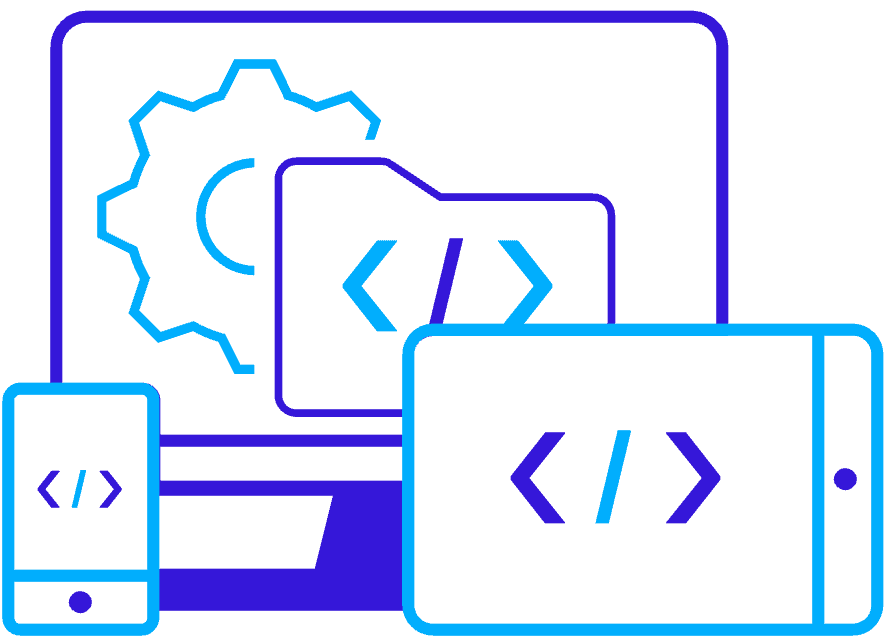 Web & Mobile App Development.
Business is made up of both risks and rewards. Our experts understand how to minimize the risks and deliver the rewards while addressing your most critical Information Technology challenges. Reintivity is a services-only firm, which means we are unbiased in providing assessments and recommendations and will not attempt to push a specific architecture or solution during our consulting engagement. Our goal with each client is to propose the right technology for your environment.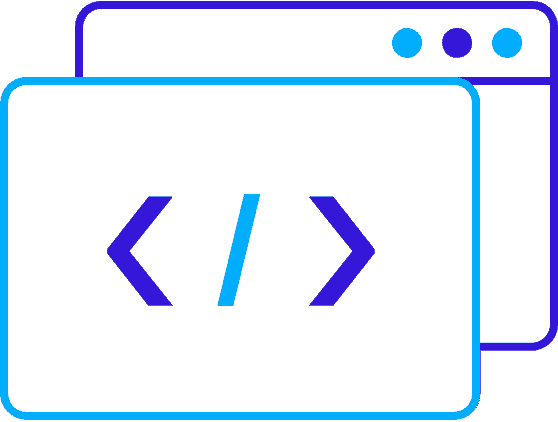 Custom Business Software.
Organizations are increasingly operating in fiercely competitive sectors, where providing access to services via self-serve online tools and improving operational efficiency through digital transformation is often the deciding factor between those who perform well and those who are facing existential threats.
Integrated solutions.
Custom software that is well matched with products and services, customer needs (today often mobile-first, digital-first audiences), and provides both process automation and increased insight through connected data assists firms in moving into the highly performant category.
Organizations that rely on out-of-date off-the-shelf software, manual processes, and data silos will suffer in comparison, as their customers continue to migrate away from them in favor of suppliers who can satisfy their requirements through self-service technologies, or competitors who can better manage their expenses through automation, interconnected data, and real-time analytics.
In the digital era, the pace at which products and services must evolve to satisfy evolving consumer demand necessitates a highly agile operational model that can quickly adapt to new technologies or customer needs.
How Reintivity can help?
Reintivity helps organizations develop digital ecosystems that facilitate the flow of real-time data across the organization and out to customers as an interconnected whole, whilst also enabling the operational agility needed to meet customer demand in an ever-changing landscape.
Custom software development can be the vital ingredient that connects disparate data sources, aligns business software to both customer and internal needs, while improving access to information for all stakeholders.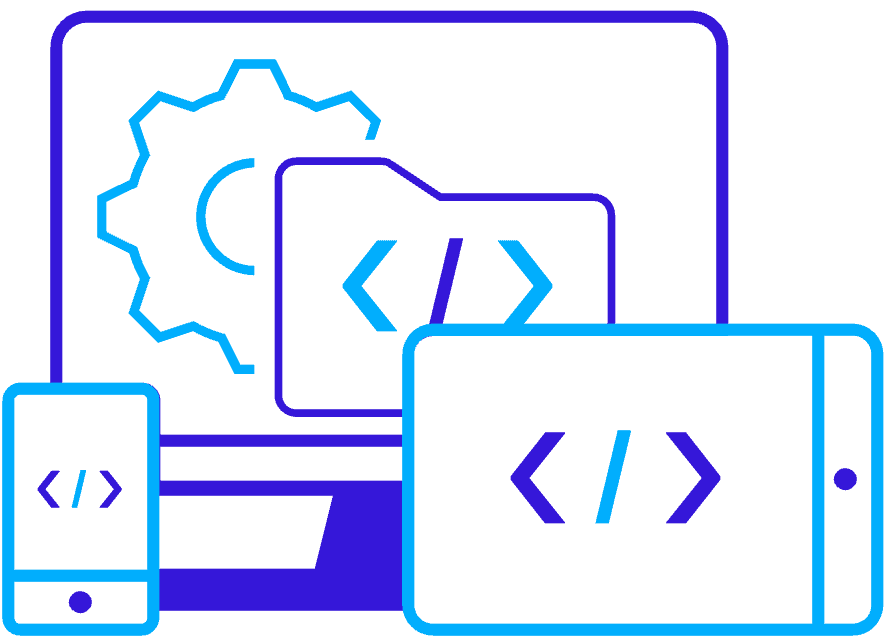 Web & Mobile App Development.
Business customers and consumers increasingly prefer to self-serve information by engaging with organizations through web and mobile apps, which are more convenient and offer access to real-time data whenever customers choose to do so.
Self-service features include the opportunity to sign up for products and services, as well as tools for submitting documents and forms, as well as product dashboards and reports. The inclusion of "Live Chat" messaging within the customer portal or app can also help with providing faster client answers.
While most digital transformation efforts focus on the customer experience, businesses may alter their operations by providing similar self-service capabilities to internal staff, utilizing the same web and mobile app technologies that engage and inform consumers. By delivering live data feeds via APIs and integrating additional real-time information to enable process improvements, real-time information, and enhanced decision making, the information given to internal audiences through these tools may be made more relevant.
How Reintivity can help?
Reintivity's experience encompasses all aspects of software development, from SaaS solutions for start-ups in industries such as healthcare and utilities to various self-service tools for the general market, such as online portals and mobile applications. These mobile-first tools may then be made accessible through the Apple and Android App stores for native Android and iOS applications or as a web based app on those mobile devices.
Our app and web developers have extensive knowledge in the main areas necessary for designing and developing innovative software, as well as exposure to agile project management methodologies, user experience design (UX), user interface design (UI), serverless application frameworks and API expertise in order to connect applications with third-party solutions such as CRM, payment, and core enterprise software platforms.
There are many software development firms in Illinois, the United States, and across the world, but Reintivity provides a complete and proven solution for developing innovative online and mobile applications utilizing best-of-breed technologies at a low price.
Reintivity is well positioned to be a long-term partner for our customers, supporting business critical solutions for them through software maintenance contracts, as well as providing strategic guidance and digital excellence in accordance with customer expectations and technological advancements.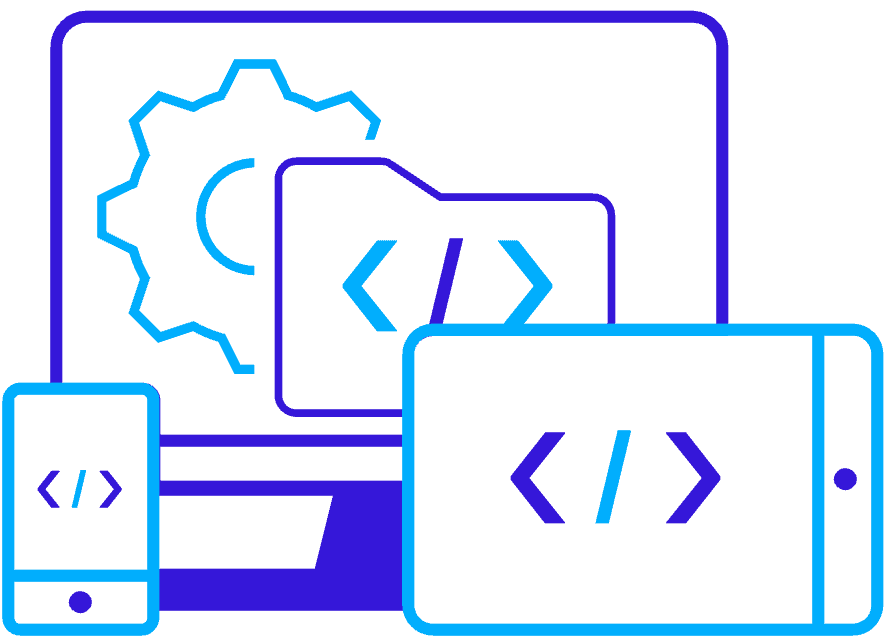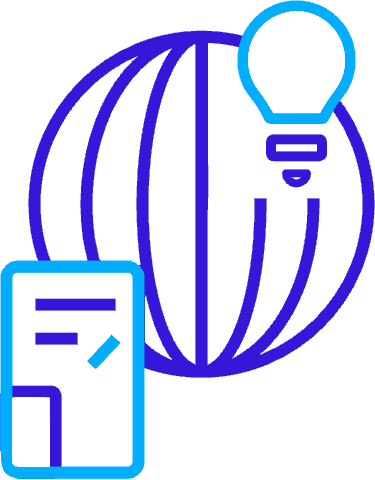 Evolving Information Technology.
IT Sourcing.
To assist our customers in developing partner relationships, agreements, and/or contracts with preferred suppliers, we build comprehensive IT and business-process sourcing strategies. This allows businesses to create, manage, and monitor vendor contracts, relationships, and performance in order to offer services more efficiently.
IT Transformation.
Our transformation process has the potential to totally shift the way you think about your entire business and your connections with customers, employees, distributors, and vendors. We provide a wide range of services to our clients, from detailed strategy planning to full web-based application customization.
IT Infrastructure.
Our service approach establishes a set of rules, concepts, processes, and practices for our consulting team to follow while developing tailored IT infrastructure solutions. This might encompass technological infrastructure design from the ground up, re-designing an existing environment, or just optimizing and supporting what you already have.
IT Organization.
We assist clients in defining their IT organization's purpose and goal, designing more effective organizational structures, improving governance, and identifying innovative people-and talent management techniques. We also assist new company executives in developing agendas, procedures, and short and long-term goals.
Invest in growing your online presence with Reintivity website development, maintenance and optimization services. We will work diligently with you to ensure that your vision, complimented by our use-case experience, will make your company's online presence a...
A variety of IT and software support services offered by trained professionals with quick on-site response.
We recognize that the unexpected occurs from time to time, and you require assistance in resolving IT difficulties. Our Service Desk provides support for all of our managed IT services and is ready to assist you at any time. Backed by a Service Level Agreement which guarantees response times our Service Desk is based on the ITIL framework and staffed by highly qualified engineers so we can respond and resolve IT support incidents quickly.
Give your business critical software more than a facelift with Reintivity's custom software development services. We work diligently with you to ensure that your vision, complimented by our use-case experience, will elevate your company's offerings to the forefront of your industry.
Shift the way you think about your entire business and your connections with customers, employees, distributors, and vendors.
The concept of Reintivity's modern-day IT service is built on basic, tried-and-true techniques and practices, such as:
Regular maintenance evaluations of all IT equipment to extend computer systems' usability and performance.
Ensure that security patches and software upgrades are installed to protect the network and endpoints from both faults and threats.
Early detection and proactive monitoring to discover and address issues before they cause downtime and interruption.
Reporting and tracking to identify and replace faulty equipment.
LET'S GET STARTED.
Ready to Make a Real Change? Let's Build this Thing Together!