Business Intelligence & Data Analytics.
BI & Data Development/Management.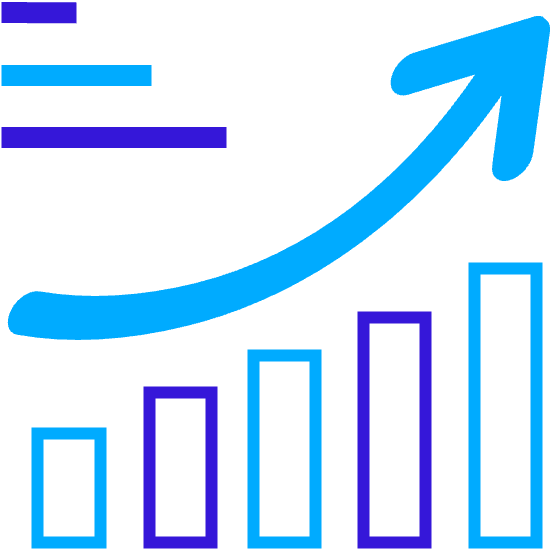 Business Intelligence & Data Strategy.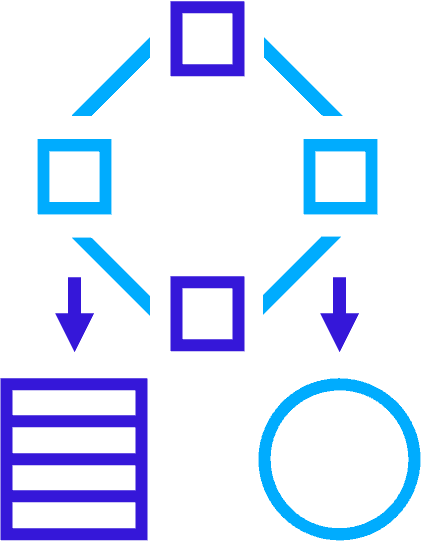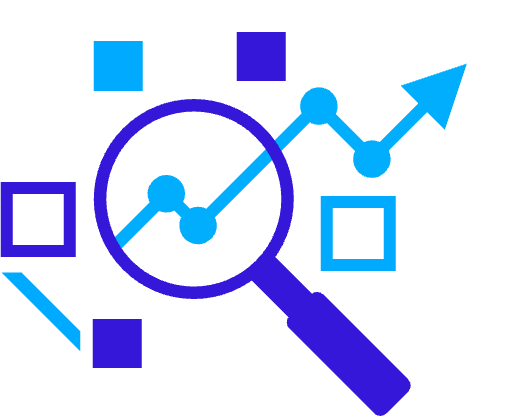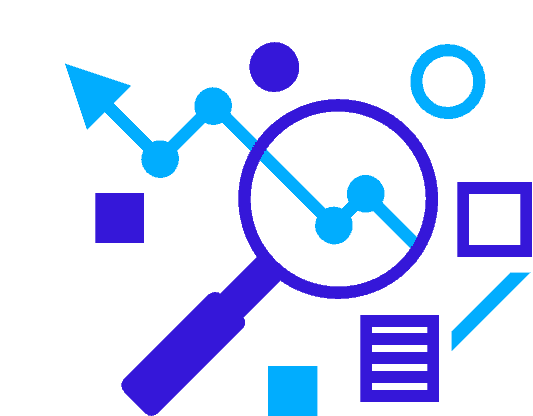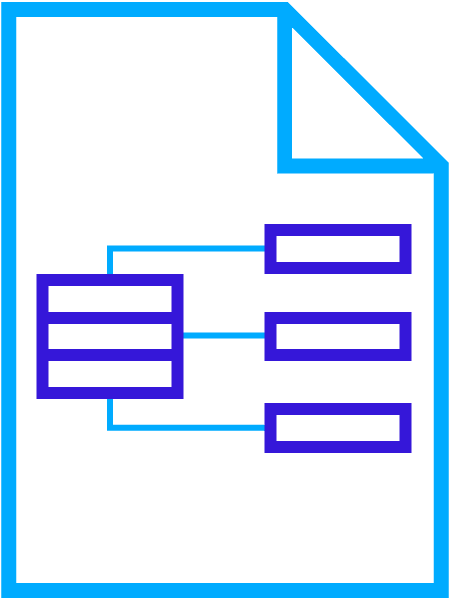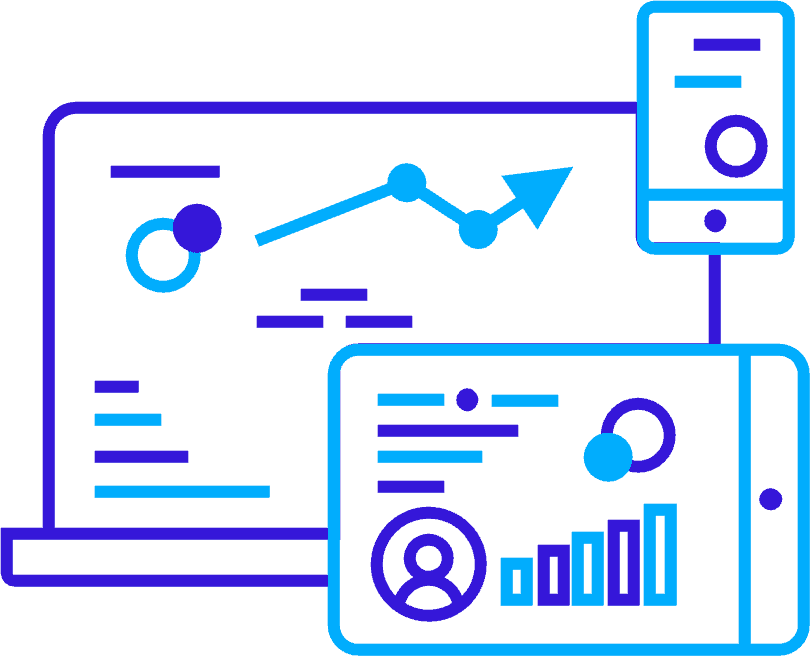 As your business grows, your company's databases become valuable assets containing secure data, product transactions, customer information, or other business-critical data.
The Reintivity Data team has the experience to help you with all of your database needs including: design and implementation, administration and maintenance, and data analysis and reporting. We can help manage and protect your database system for their entire life cycle.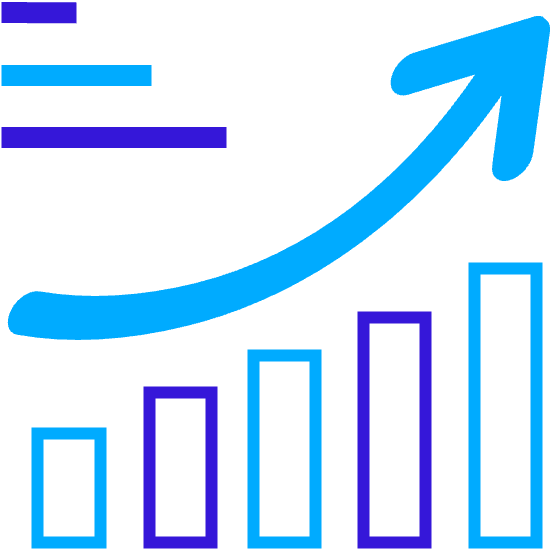 Business Intelligence & Data Strategy.
Gain a competitive edge with data strategy.
Your company's data is the key to understanding, optimizing and growing your business. The right strategy will enable you to keep ahead of the curve, giving your organization that competitive edge.
We can help your organization optimize the value of your data, by developing a data strategy to exploit it. This includes giving you a better understanding of your data and improving how your organization acquires, stores data, manages and shares that information.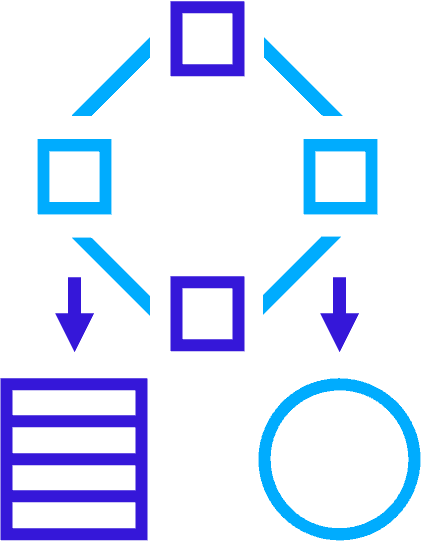 Database Management.
Successful database administration and management for your database system is a never-ending task that is vital to your company's success. Reintivity's database specialists have over 15 years of expertise in all parts of Microsoft SQL Server and Oracle database administration, and can help you preserve and optimize the return on one of your most essential assets – your database system. Our experts can help you with:
Performance – Tune your databases and related systems. A well tuned database increases the overall productivity of your employees and can greatly improve the customer experience.
Integrity – Implement checks and constraints to ensure that your business rules are enforced by your database systems.
Availability – Ensure that your database is available when it needs to be in order to support your business. If your business runs 24×7, then so should your database systems.
Recoverability – Create, test, and implement the backup and recovery plan that fits your business. Your data must be protected from any and all possible disasters!
Security – Design and implement a security model that makes sense for your business. Protect your data against intruders while allowing your employees to remain productive.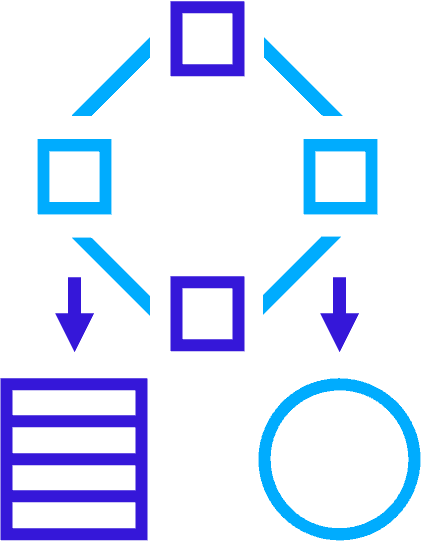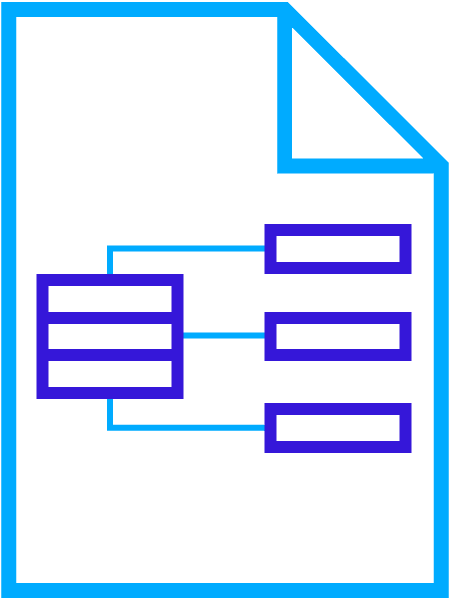 Data Architecture.
Build a solid data foundation.
Especially with the emergence of Big Data Analytics, getting your data foundations in place is crucial to the way your organization runs.
We can assist your company in determining which data is gathered and how it is integrated and stored, as well as delivering Enterprise Data Warehouses. We can then show you how our unique data architecture solution, which is accessible both in the cloud and on-premise, can enhance your business.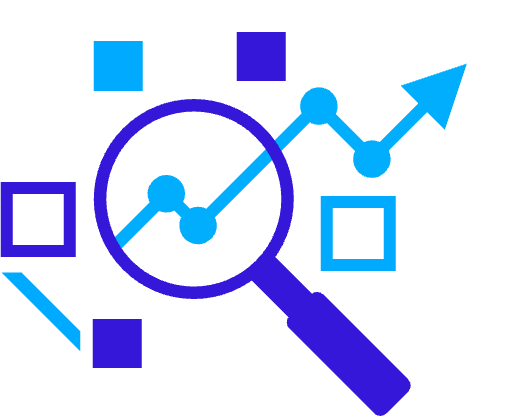 Data Analytics.
Get the answers you need faster and at scale.
Data Analytics can help your company significantly enhance the understanding of your business performance in a society where data is expanding at an exponential rate. Data Analytics can help you make better-informed decisions to grow and push your organization ahead by taking your raw data and making it easier to consume.
Focused dashboards, timely reporting, and self-service analysis are essential business drivers and KPIs for all users, regardless of the technology they employ.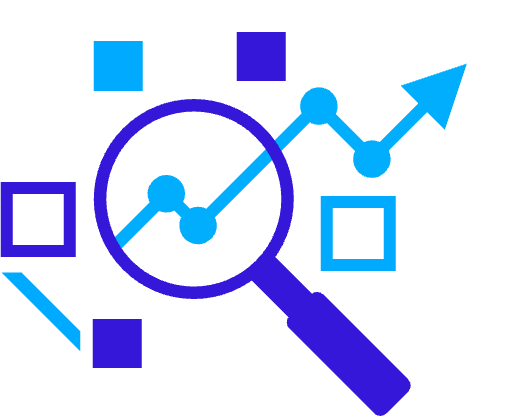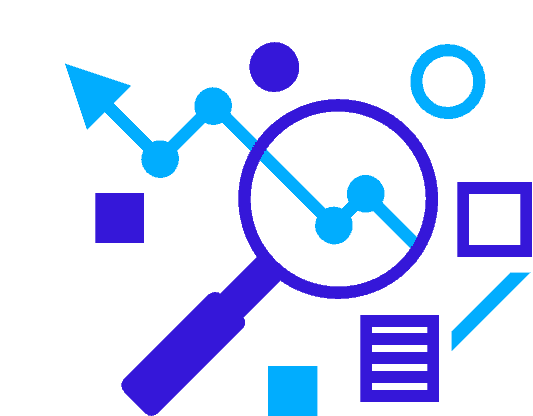 Data Science.
Predict probability with confidence with Data Science for Businesses.
Machine Learning and Artificial Intelligence (AI) are examples of data science for businesses that can help your company make quicker, better, and deeper strategic decisions, as well as forecast probability with confidence.
Most businesses have access to vast volumes of data that, when properly analyzed, may yield valuable business insights. Your firm can automate ever-increasing data streams using Machine Learning, AI, and Cognitive Services, allowing timely insights to improve your company's decision-making processes. As a result, real-time learning enables data-driven business decisions.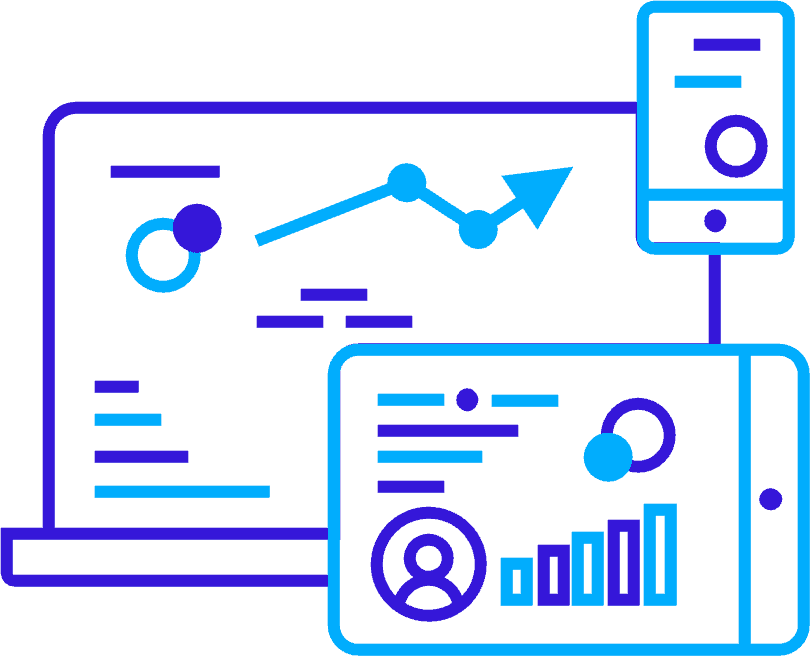 Visual Dashboards.
Use statistics to tell your company's story.
Data is essential for today's businesses to thrive and develop. Visual dashboards are the ideal tools for gaining a better understanding of what's going on in your company. Visual dashboards and reports may help you make better and faster business choices by combining different sources of data.
Our team of data analytics and visualization professionals can work together with your firm to create visual dashboards that simplify complicated data prep and analysis, utilizing Microsoft, IBM, and Oracle technologies to find the ideal solution for your business.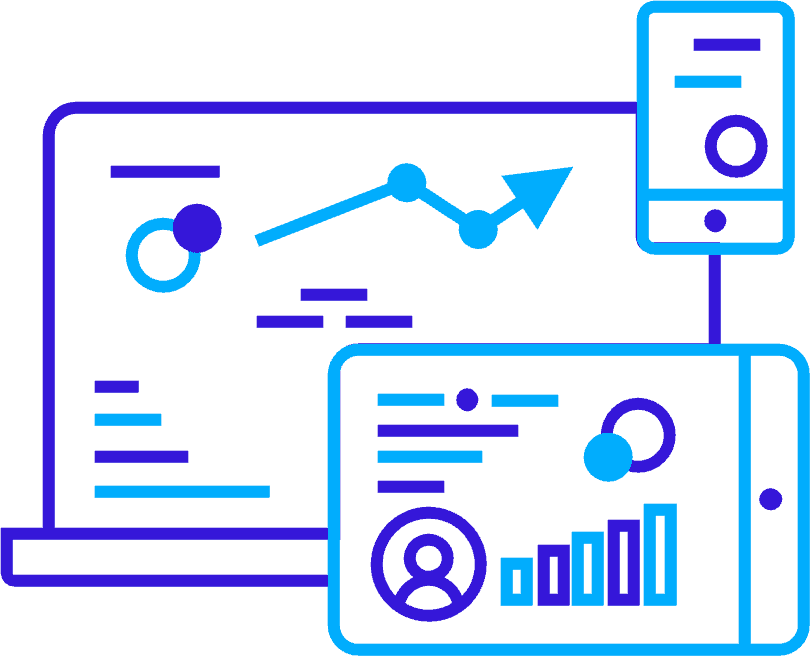 The team at Reintivity would like to thank all of the businesses that stopped by our booth at this year's Annual Quad County Golf Classic Scholarship Fundraiser at the Fox Bend Golf Course in Oswego, IL. At Reintivity, we are committed to helping businesses reinvent...
The Business Intelligence Practice at Reintivity is comprised of a seasoned and experienced group of consultants that specialize in helping you gain useful insights from your data and turning these discoveries into actions by starting and integrating business processes inside your organization.
Reintivity delivers end-to-end Microsoft SQL Data Platform solutions. Many of our Data & Analytics Management clients take advantage of the complete array of BI solutions.
Give your business critical software more than a facelift with Reintivity's custom software development services. We work diligently with you to ensure that your vision, complimented by our use-case experience, will elevate your company's offerings to the forefront of your industry.
Shift the way you think about your entire business and your connections with customers, employees, distributors, and vendors.
Analysis & Reporting:
Power BI Report Server.
Power BI Service.
SQL Server Reporting Services (SSRS).
SQL Server Analysis Services (SSAS).
Azure Analysis Services.
Migration & Integration:
SQL Server Integration Services (SSIS).
Azure Database Migration Service (DMS).
SSIS Integration Runtime in Azure Data Factory.
Big Data & Machine Learning:
SQL Server Reporting Services (SSRS).
Data Virtualization with Polybase.
Azure Synapse Analytics.
Microsoft Analytics Platform System.
SQL Server Machine Learning Services (R & Python).
Development & Management:
SQL Server Management Studio (SSMS).
Azure Data Studio.
Azure SQL Database.
Azure SQL Managed Instance.
LET'S GET STARTED.
Ready to Make a Real Change? Let's Build this Thing Together!