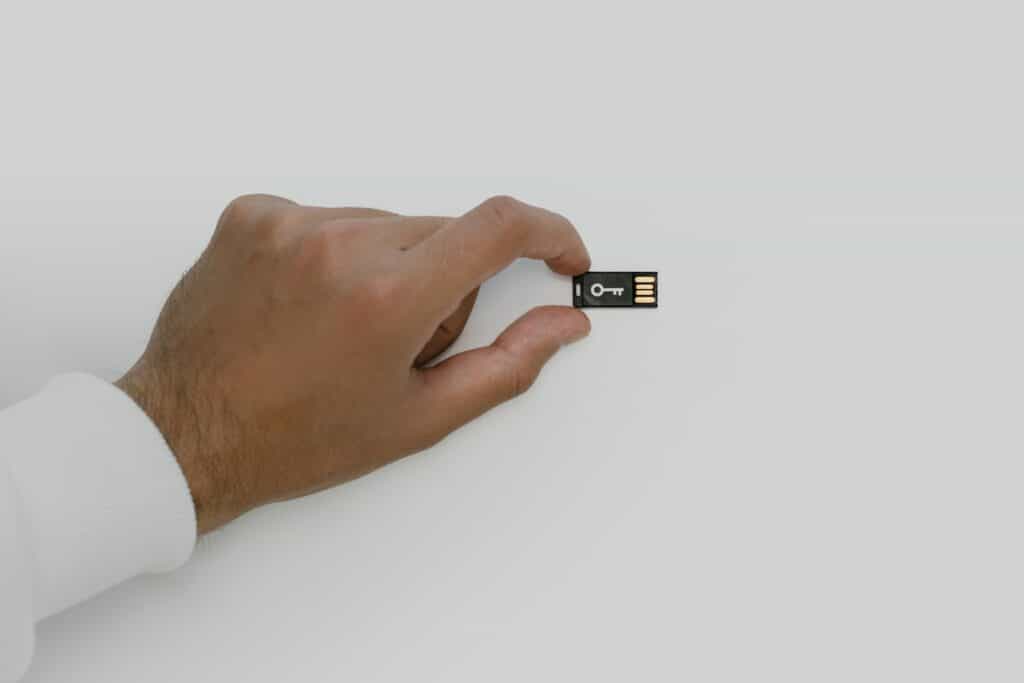 There is no such thing as having too much network security! This is the mindset you should have when you consider implementing Microsoft's Zero Trust Security systems into your daily design strategy. As your organization continues to grow, more people will gain access to the information that is central to the success of your work.
Gone are the days where you can rely on just one layer of protection for all your most sensitive information. We have shifted to a digital age where anyone can be a hacker who wants to completely break down your online infrastructure. Check out the facts below to learn how a "zero trust" protocol could save your organization!
Listen to the audio version of this article:
Get more Reintivity Audio Articles.
What is Zero Trust Security?
Zero trust is a new security approach that was born out of the realization that businesses could no longer rely on the network perimeter to determine trust. In a white paper on the subject, the National Security Agency defines zero trust as "a set of system design principles, and a coordinated cybersecurity and system management strategy based on an acknowledgment that threats exist both inside and outside traditional network boundaries."
The idea of zero trust security transformed the traditional ways in which all businesses protected their information. If your nonprofit organization only has one layer of security, what happens once that layer is breached? Now, anyone can have access to all the sensitive data contained within your networks. Zero trust security disposes of the misplaced trust on specific, highly ranked users in the organization. Even the highest level executive director has to input their credentials and follow other access protocols every single time they try to gain admittance into the system.
Every user who tries to access any portion of the network has to go through the same extensive security protocols. This is the only way to be completely confident that the personal information of the people you are helping remains secure at all times.
The Importance of Zero Trust Security for Non-Profit Organizations.
After the COVID-19 pandemic struck the world, everyone shifted their sights to the online user domain. The growing population of remote users has created a surge of extremely dangerous cybersecurity threats. Additionally, cloud migration has become the main source of sharing sensitive data and personal information through organizational networks.
These are all extremely useful methods as long as an experienced hacker doesn't breach your single-layered cloud network. As a nonprofit organization, your main goal is to help people at no cost to them which is an incredible initiative that needs to continue to prosper.
Once you implement a zero trust security strategy, your organization will be able to quickly and efficiently detect any threats or suspicious numbers that appear through the analysis performed on your network security.
Implementing Zero Trust.
When establishing a zero-trust strategy, Microsoft recommends implementing these six elements to close key capability and resources gaps:
1. Strong authentication. To reduce the danger of identity breach, make sure your access strategy includes robust multi-factor authentication and session risk detection.
2. Policy-based adaptive access. Define and enforce appropriate resource access regulations using an uniform security policy engine that offers both control and visibility into variances.
3. Micro-segmentation. Using software-defined micro-perimeters, go beyond simple centralized network-based perimeters to complete and distributed segmentation.
4. Automation. Reduce your mean time to respond (MTTR) to threats by investing in automated alerting and cleanup.
5. Intelligence and AI. To identify and respond to access abnormalities in real time, use cloud intelligence and all accessible signals.
6. Data classification and protection. To secure sensitive data from intentional or inadvertent exfiltration, find, categorize, protect, and monitor it.
Utilize a Trustworthy Technology Solutions Provider.
To make sure this complex integration is completed correctly, you need to hire a trustworthy technology solutions firm that can get the job done. Reintivity has been assisting businesses in a variety of industries with their technology-related ailments since 2013. Our technology solutions firm can help you properly implement, configure and manage your organization's network, build software specifically customized for your nonprofit needs, or integrate your solutions with popular cloud assessable technology.
These affordable, integrated solutions will adequately protect your organization from any potential cybersecurity threat that may arise. Your sensitive data will be gathered into a singular data infrastructure so you can monitor every person that tries to gain access to your systems.
The personalized enterprise networks created will upgrade the complexity of your systems so you have various safeguards at every step of your infrastructure. You will obtain increased oversight into the identities and endpoints of every automated app and data segmentation within your entire network design.
Implement This Solution Today.
Reintivity makes the implementation of this solution an extremely easy process. We will handle all the heavy lifting for your organization by understanding how the sensitive data flows throughout your network and how we can segment this into a more securely streamlined strategy.
This newly emerging approach to security will provide your organization with guaranteed, long-term security. Contact our firm today to discover how we can keep your nonprofit organization safe!