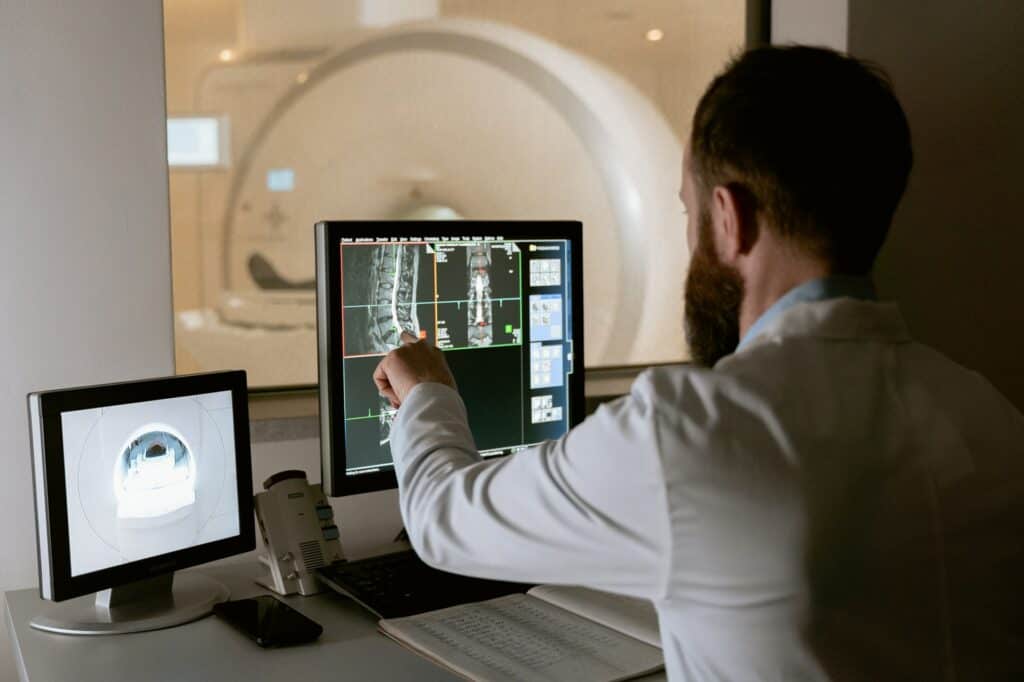 Establishing adequate physical, emotional, and mental health restoration that is accessible to everybody is the goal of proper and inexpensive healthcare, as well as, ensuring that such services are provided by qualified personnel. For many years governments, organizations, unions, insurance companies and many others have tried to improve healthcare throughout the world with suggestions crossing boardroom tables on how to improve healthcare services. Among all those great ideas has been the use of technology to improve the healthcare sector.
The advancement of technology has enabled many things to be accomplished in a variety of economic areas, including healthcare. The aspects of internet use with the help of gadgets such as mobile applications, web searches have had a promising future for healthcare. There is a lot to be improved on, but it has been seen to bring healthcare services closer to the customer in the few years.
In the era of information, incorporating information technology systems into healthcare is the surest way to ensure an enhanced patient experience and range of care. Efficient systems can enhance all aspects of the healthcare business from billing, purchasing, appointment and surgery scheduling, process improvement and more.
Here are some ways healthcare businesses can leverage technology to improve their business results.
Listen to the audio version of this article:
Get more Reintivity Audio Articles.
Analytics Reduce Errors and Improve Operations.
Hospitals can only manage what they can measure. With analytics at the centre of operations, healthcare facilities can minimise prescription placement errors and the cost of reordering the right prescription. IT systems can aid healthcare centres to avoid common errors that can demand costly fixes. Analytics enable hospitals to identify bottlenecks and make appropriate changes to staffing. This way, hospitals can monitor and ensure that each staff focuses on the right thing at the right time.
Deliver Fast Services and Improve Patient Experience.
With the right technologies, hospitals can deliver faster services and have patients spend less time at the facility. With simple updates and using the right tools coupled with centralized delivery of applications, care centres can cut the time it takes a clinician to access patients' records. This saves the time spent trying to log in into a slow system and saves the time spent on seeing patients. Prolonged wait times in scheduling appointments or the doctor's office can cause patients to explore other care options. Updating your technology and systems will enable care centres to stay ahead of the competition in securing patients' business.
Virtual Healthcare.
Since the emergence of the global COVID-19 pandemic that struck the world many healthcare facilities opted to cancel most of their physical procedures and accepting to outpatient customers. This was aimed at creating more room to attend to COVID-19 patients and the aim of reducing the chances of spreading the virus as well. At the same time, non-clinical staff moved to work remotely. This measure disrupted operations and affected hospital finances. To circumnavigate some of these challenges, healthcare providers opted to move their appointments to virtual care and provide medical primary care remotely. Patients are today using virtual technologies to interact with their families as hospitals limit visitors. Hospitals lack full control of competitive third-party technologies. A great approach by hospitals is to incorporate third party care technologies into their digital platforms to deliver a better experience for their patients.

Integrated Data Platforms Facilitate Patient-Centred Approach.
Through their healthcare journeys, patients encounter several hospital staff, services and content. Hospitals typically store these interactions in separate computer systems. For example, hospitals keep sensitive data in one computer system not connected to the payment and registration system. These fragmentations do create a clear picture of a patient's journey. Patients may perceive this as a challenge. Customer data platforms put patient histories, lab results, diagnoses, and other important information in a centralized location. Centralized data eliminates data silos, allow hospitals and other healthcare organizations to improve the patient journey and attain better outcomes.

Remote Patient Monitoring.
Studies show that remote monitoring or telemonitoring can improve patient outcomes in chronic conditions like stroke, heart failure, hypertension, asthma and COPD. The monitoring captures data from Patient Data Management System (PDMS) from bedside medical equipment, which is then summarized and structured for easy interpretation by healthcare staff. Thanks to technological advancements, hospitals can today integrate PDMS with clinical decision support and patients' electronic records. These systems reduce the time spent on charting and increase the time spent on direct patient care while PDMS reduce the risk of errors. Furthermore, telemedicine tends to enhance accessibility to healthcare and foster patient-physician collaboration.

Access to Information and Data.
The internet alongside data capture systems and search features helps healthcare experts to rapidly share, synthesise and analyse data. Data in healthcare means the entire healthcare system can benefit from comprehensive research studies. Health professionals can easily access large data from diverse populations than before. They can also draw meta-analyses from available studies. With information technology, healthcare providers can stay up today with health care trends, and technologies. Physicians can use this data to automatically determine risk factors and recommend appropriate preventative treatment by comparing patient data with that from thousands of other patients. This has the benefit of reducing costs and enhancing the quality of life.
Technology has influenced the healthcare sector in so many positive ways. It has seen the improvement of real-time activities within health facilities such that there are shortened periods of getting results between departments, improved inter-departmental communications as well as communication between practitioners. It has also seen the reduction of operational costs within the facilities as well as that of the customers' as well.
Lastly, healthcare technology and e-medicine have been viewed as one of the greatest evolution of technological use around the world. Health Information Systems are being developed in countries to achieve quality HealthCare services. It is the hope of healthcare workers and the technology industry to work hand in hand to ensure that this is achieved and that many lives can be saved through technology in the end.