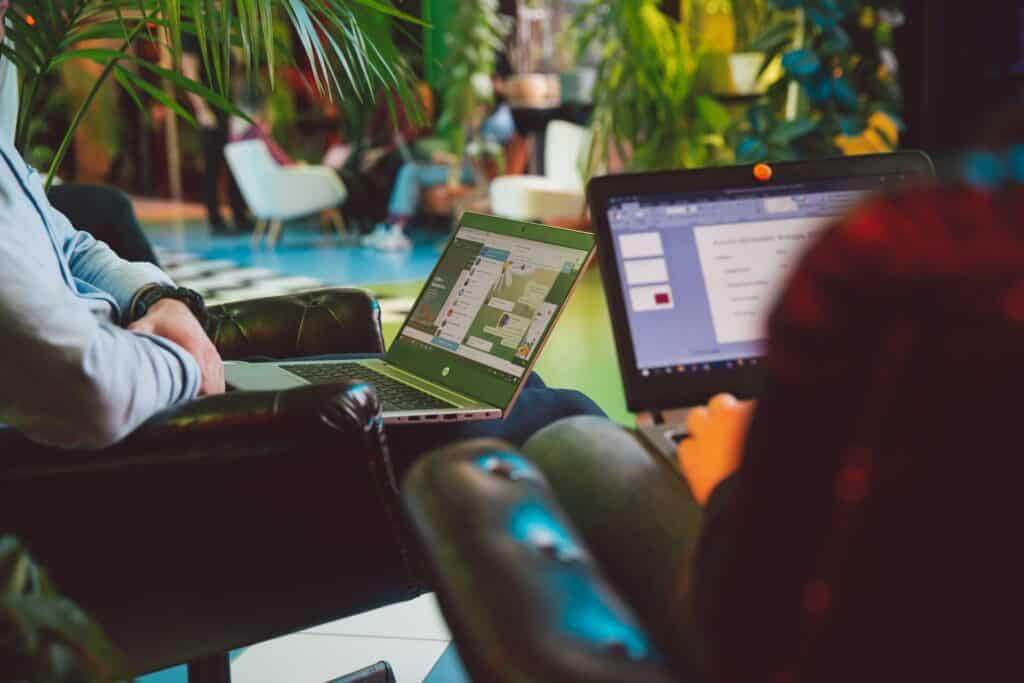 Windows 365 is a subscription service offered by Microsoft and designed to deliver a full cloud-based PC experience to any device, and empower organizations and their staff. It also provides security and simplicity for modern hybrid work.
Microsoft 365 features the familiar office suite programs (such as word and excel), cloud-based software-as-a-service products and more.
The new Windows 365 puts the Microsoft operating system in the cloud to let you access your Cloud PC from anywhere using any device. It is designed to be powerful, simple and secure while providing the full PC potential on any device.
Listen to the audio version of this article:
Get more Reintivity Audio Articles.
Here are some ways that Microsoft's 365 line of solutions will add value to your business.
Access to Business Apps – Microsoft 365 puts all your apps and data in the cloud, making these available from any device and location. You can access all your personalized applications, data, tools and settings from any device at the office, worksite, and home or on the move. Furthermore, you may resume where you left off because the status of your cloud PC remains constant even when you switch devices.
Security Enhancements – Microsoft 365 is designed properly with security in mind, helping manage today's critical cybersecurity challenges. Your business data is stored securely in the cloud and not on your device. Microsoft 365 makes use of multi-factor authentication (MFA) to verify all login attempts to a Cloud PC via integration with Azure Active Directory. Thanks to Microsoft Endpoint Manager, you can link MFA with dedicated Microsoft 365 conditional access policies to instantly assess login risks.
Automated notifications – With many staff working on records, each member needs to know when colleagues make changes promptly. The automatic notification feature makes it alert stakeholders of these updates. The users can select chats and channels through which they receive notifications and the frequency of notifications.
Integration with Business Apps – Microsoft 365 collaborates with market-leading independent software vendors to bring you all the software you need for your business under one roof. Some of the integrated apps include ServiceNow, Teams, Sales Cloud, Workday, and Salesforce. These collaborative apps help you develop structured business processes and data to achieve collaborative work.
Client Collaboration – With Dynamics 365, you can invite any person in your organization to access and collaborate on client records within the Teams channel. This ensures that the appropriate people can make a speedy decision more efficiently without the need to switch between apps and data sources. For example, customer service representatives can share information on customer case records, tracking follow-up tasks and more.
Windows 365 is ideal for businesses of all sizes; from small scale and mid-sized businesses to large enterprises. The benefits cut across all industries including healthcare (hospitals and medical facilities) as well as health insurance. Microsoft solutions partner, Reintivity offers Microsoft 365 solutions and management services to various industries and business formations – from healthcare entities and non-profit organizations to individual consultants and new business owners. Call Reintivity today for any queries on our services. We are always willing to listen and respond to your inquiries.